Stand up for the facts!
Our only agenda is to publish the truth so you can be an informed participant in democracy.
We need your help.
I would like to contribute
"The Republicans have never done anything really to balance the budget."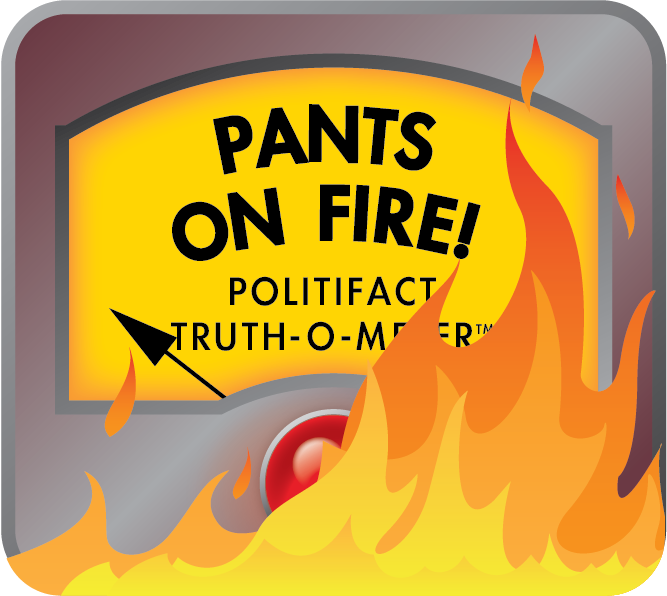 Have Republicans "never done anything really" to tame the nation's deficit?
With Congress tied in knots about the massive federal debt late last year, U.S. Rep. Steve Cohen wasn't shy about pointing fingers.

Now at more than $15 trillion, the debt is the result of many policies and actions -- by Republicans and Democrats alike -- but Memphis's Democratic congressman took the opportunity to cast Republicans as the main villains and his own party as courageous leaders fighting to balance the budget.  

Appearing as a panelist on an MSNBC program hosted by liberal political reporter Chris Hayes, Cohen said: "Democrats have dealt with the deficit before. In 1993, all Democrats balanced the budget or put it on the way to being balanced. And the Republicans have never done anything really to balance the budget. They've had two wars off budget, Afghanistan and Iraq. They've put these Bush tax cuts in effect. That's the reason we've got this great deficit."

Cohen offers some specifics to back up his claim. But the core statement here, that Republicans have never done anything to balance the budget, immediately struck us as an overreach.

Never? Not even once?

Stephen Ellis, vice president for Taxpayers for Common Sense, a non-partisan group that opposes wasteful spending, got right to the point in an email reply: "Both parties can lay claims to doing things to balance the budget, and both parties can be blamed for doing things that made the budget more out of balance."

Cohen is correct that in 1993, not one Republican voted in favor of President Clinton's budget reconciliation act that reduced the deficit mainly by raising various taxes – a move many Republicans predicted would lead to economic disaster. Cohen was also careful in the segment to distinguish that the 1993 act put the budget "on the way to being balanced." But getting to a balanced budget – and eventually creating a surplus – required more than just unilateral Democratic actions and leadership.

Indeed, we found plenty of examples of other Republican actions to reduce the deficit:

A Wall Street Journal news article on Aug. 1, 1996, attributed the shrinking budget deficit partly to that 1993 deficit-reduction package and largely to "a stronger-than-expected economy." Also, it says, "spending cuts engineered by the Republican Congress," deserve credit but "to a lesser extent."

The Balanced Budget Act of 1997, the product of a Democratic president and a Republican Congress, also deserves credit, said says Marc Goldwein, policy director for the New America Foundation's Committee for a Responsible Federal Budget.

"In the '90s, it's clear there were many cases where Republicans worked to balance the budget," Goldwein said.

The liberal columnist and blogger Jonathan Chait is among those who question whether the 1997 act actually lowered a deficit that was projected to become balanced even without the legislation. Essentially, he says, Republicans traded with Clinton, getting cuts in capital-gains taxes for the wealthy in exchange for giving Clinton a childrens' health insurance program. Chait also points to research by Michael Linden of the left-leaning Center for American Progress that shows "legislation passed by the Republican-led Congress of 1995 through 1997 combined to actually worsen the fiscal situation – albeit slightly."

But even Chait acknowledges that a Republican president's budget deal deserves as much -- or more -- credit with leading the nation toward a balanced national budget: "George H.W. Bush's 1990 budget did even more to reduce the deficit."
 
At the time, Bush was attacked from the right for compromising with Democrats, trading small tax increases on the wealthy for spending reductions. Among the measures to impose fiscal discipline: Caps on discretionary spending and an innovation called PAYGO (pay-as-you-go) that required future Congresses to pay for any tax cuts or spending increases with corresponding tax increases or cuts in spending (that provision expired in 2002).

Ultimately, only 10 Republican members of the House and 23 Republican senators supported that deal -- but they were Republicans nonetheless, acting at the behest of a Republican administration.

"Obviously the 'never' is inaccurate because we could go back to Herbert Hoover," Goldwein, of the New America Foundation, said.

When we asked Cohen about this, he stood by his statement and continued to focus on Republican actions taken (or not taken) in the 2000s, when President George W. Bush had a Republican House and Senate. He cited the Bush tax cuts, the "off budget" wars in Iraq and Afghanistan (the war costs were included in a "supplemental appropriation" every year), the Medicare Part D prescription drug program and lax financial regulations.

However, on all of the above, Republicans received support from more than a few Democrats.

Cohen also said he doesn't believe Republicans should receive credit for just proposing ideas on ways to reduce the deficit, such as House Budget Chairman Paul Ryan's 2012 budget resolution that contained trillions of dollars in spending cuts. More recently, Ryan, a Republican from Wisconsin, joined forces with Sen. Ron Wyden, D-Ore., on a plan to reduce the deficit by allowing seniors to choose between traditional Medicare and private insurance plans.

"But they haven't done anything, really," Cohen said. "They haven't passed any bills, have they?"
Our ruling
Cohen so deeply believes Republicans are to blame on the budget deficit he even, on the MSNBC show, brought up the story "about the child who kills his parents and has the great chutzpah to say I'm an orphan and you should feel sorry for me – that's the Republicans saying look at the deficit."

But if Cohen is going to use the wayback machine to travel to 1993, he can't then ignore what happened under the first President Bush and the Republican Congress of the mid-'90s.

Cohen's strong feelings and unapologetic liberal leadership have helped him win landslide elections and extremely high approval ratings, but in this instance his partisan passion led to a statement not supported by facts. Republicans have done things that would lead to a balanced budget, at present and in the not-so-distant past. We rate this statement Pants On Fire. 
MSNBC's "UP w/Chris Hayes", Nov. 20, 2011

Balanced Budget Act of 1997

Bancroft Library at University of California, Berkeley, Omnibus Budget Reconciliation Act of 1990

Vote on Omnibus Budget Reconciliation Act of 1993

Center for American Progress, "Not So Fast, Newt,"March 7, 2011

Jonathan Chait's blog for The New Republic, "The Balanced Budget Scam."Aug. 31, 2011

Interview via e-mail with Taxpayers for Common Sense vice president Stephen Ellis, Jan. 11, 2012.

Interview with with New America Foundation's Committee for a Responsible Federal Budget policy director Marc Goldwein, Jan. 11, 2012.

Wall Street Journal "Scary Deficit Forecasts for Clinton Years Fade as Tax Revenue Grows," A1 on Aug. 1, 1996.
Browse the Truth-O-Meter
More by Zack McMillin
Support independent fact-checking.
Become a member!
In a world of wild talk and fake news, help us stand up for the facts.